Be quick to book the tour that's best for you! Email tgatastingtours@xtra.co.nz or call Lyn or Paul on NZ 027 5224607 or NZ 07 5441383.
CELEBRATIONS FOR FRIENDS & FAMILY
Let us supply transport and arrange venues for your family celebration your Hens' Party your business Social Club outing.
It's always enjoyable to celebrate together as a group in a relaxed & convivial atmosphere. We can ensure that your outing is tailored to your specific requirements relating to venue time constraints and budget.
Transport is door-to-door.
All of our current tours will be able to return home within 24 hours if there is a Lockdown.
Sunday Lunch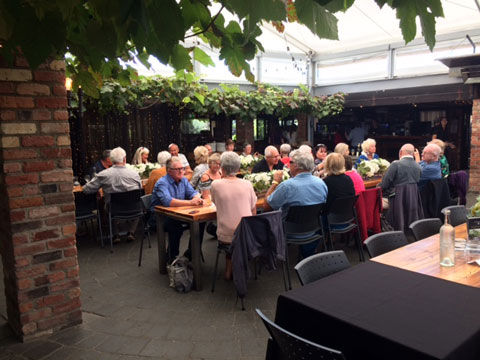 Come on our circuit of monthly Sunday Lunches to a range of venues or book a date that you require for a special occasion.
NOVEMBER 12 - VILAGRAD SUNDAY LUNCH
For our November 12 Sunday Lunch, possibly our last for the year) we are travelling from Tauranga to Vilagrad Winery, Ohaupo,for one of their famous, delicious Sunday lunches. As well as the usual pick-ups available, we will pick up en route, travelling over the Kaimais, at Matamata i-Site & the Hinuera Valley
Treat yourself (and/or someone else) to a great day out!! No food prep, no dishes. Just time to enjoy the day. As usual, we will stop for a glass of bubbles en route at Karapiro (& Paul's famous sausage rolls!)
COST: Door-to-door transport & extensive smorgasbord Lunch . $135.00. Any liquor at the venue is at additional cost.
Details at:
https://www.smore.com/sdryz-vilagrad-sunday-lunch-november-12
25 FEB. SUNDAY LUNCH, ROQUETTE RESTAURANT WHAKATANE
We always enjoy travelling to Whakatane; the views en route are some of the most scenic in NZ.
Roquette is situated over the road from the beach & is close enough to town for you to venture to the shops or enjoy a walk along the water front.
We're having a Set Menu of Main & Dessert.
COST: $112.00pp. (Door-to-door transport & 2-course meal). Details at: https://smore.com/8gexm-roquette-restaurant-whakatane
APRIL 21 SUNDAY LUNCH, THE HARBOUR VIEW HOTEL, RAGLAN
This Heritage Hotel building was built by George Moon, an early Raglan settler, originally from Cornwall. It was burnt down & rebuilt twice. Maybe the wives were annoyed at their husband's affection for the venue & resultant absence.
The building has had many incarnations - a hotel, a Courthouse, Commemoration accommodation in the early 1900's, a meeting venue.
The front of hotel offers an award-winning a la carte restaurant,
We'll stop en route for a tea/coffee & biscuits.
COST: Transport, tea/coffee, biscuits - $70.00pp.
Lunch/beverages at your choice & cost from the extensive menu. Details at-
https://www.smore.com/514ah-the-harbour-view-hotel-raglan
Upcoming General Tours:
Mid-Week Tours & Garden-Related Tours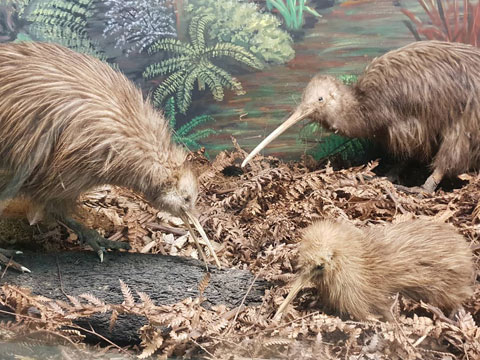 We travel monthly to areas our clients have requested or that we have chosen
4 &5 NOVEMBER-ROTARY CLUB KATIKATI GARDEN RAMBLE
4 November is now full, but 5 November is available for a group - or if you have 5+ people, we can advertise to make up numbers.
Join us for a day of relaxation and inspiration as you visit beautiful urban and rural gardens throughout the Katikati area. With 17 gardens from which to choose to explore, you'll find a reason to smile in each one you visit!
An event proudly brought for you by Katikati Rotary.
COST: $75.00pp. (Transport & garden entry)
Pick-ups en route on State Highway at e.g. turnoffs at Te Puna /Omokoroa
(If you have a group wanting to do this trip Sunday 5 November,, our 14-seater vehicle (plus driver) can be chartered for $750.00 (Transport & garden entry.).
Details at: https://www.smore.com/43t0v-katikati-garden-ramble
GROUP TOUR FOR 8-14 PAX - WINE,FOOD, CIDER ON DATE OF YOUR CHOICE
A great tour to celebrate a Hen's Party, a birthday or just a day out with friends. This local day of fun commences by travelling North for a presentation & tasting at The Wine Portfolio wines of Leveret Estate & Mills Reef Winery.
We then travel back to Omokoroa to one of the area's newest & most popular restaurants, The Village Green Bar & Kitchen. Here you can choose to have lunch or a coffee - whatever you want on the day!
The tour moves on to The Cider Factorie, Te Puna for a cider tasting of their award winning ciders. Snacks are available.
We then return you to your pick-up point or to another choice of drop-off e.g. The Strand.
PRICE: $85.00pp. (Transport, wine presentation/tasting, cider tasting).
Food & additional beverages on the day are at client's cost.
Hen's Parties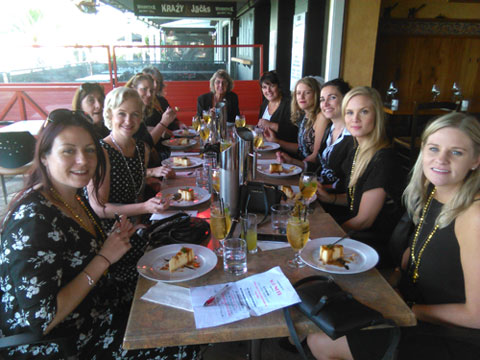 If you're thinking of having a Hens'Party, prior to your wedding contact us to plan a day of fun!
Winery Tours Tailored to Your Requests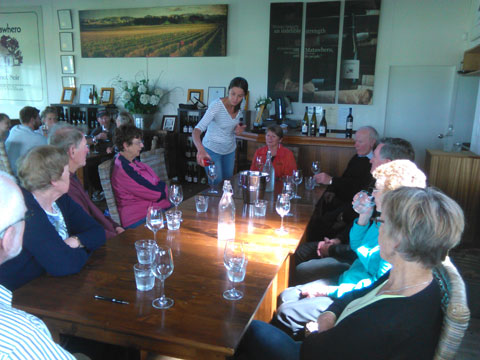 Travel to the Hawke's Bay for a weekend of wine appreciation. Taste the delights of Kumeu or Matakana. You choose the destination we'll suggest the venues for your consideration to ensure you have a great time!
GIFT VOUCHERS ARE AVAILABLE FOR ALL OF OUR TOURS
Give a gift voucher for a birthday or anniversary, a "thank you' to that special person.
LOCAL TASTING TOUR - ON DATE OF YOUR CHOICE
The Local Tasting Tour commences by visiting a boutique craft brewery, where a range of beer or cider of your choice is sampled.
We then have a light lunch at one of Tauranga's top restaurants, The White House, Te Puna.
We travel North through scenic countryside for a presentation & tasting at the Wine Portfolio, now home to the prestigious, medal-winning wines of Leveret (formerly Morton) Estate & Mills Reef Winery. (The former Mills Reef Winery no longer exists.) This will be an opportunity to sample excellent NZ wines, and to ask questions about NZ wine-styles & terroir.
The tour returns to Tauranga for dessert & a cocktail at one of Tauranga's most popular restaurants, Salinity, overlooking our beautiful harbour.
We then return you home (or to local accommodation). A minimum of 2 people must be booked
COST : $180.00pp. Transport, tastings, lunch, dessert. (Discount available for groups of 10+
Details at:
https://www.smore.com/x3azd-tauranga-tasting-tours
If you have 6 people a Shortened Local Tasting Tour can be booked. Details at:
​​​​​​​https://www.smore.com/z2v6k-shortened-local-tasting-tour
WAIKINO HOTEL GIN TASTING - ON DATE OF YUOR CHOICE
The historic Waikino Hotel in the Karangahake Gorge is the home of scrumptious awarded gin by Kaimai Brewing & Distilling. We have taken several groups there, & tasted a wonderful range - Dry Gin, Gold Gin, Ruby Gin, Dark Gin & Truffle Gin. What a treat! And the food is scrumptious. Awesome seafood chowder- best most had ever tasted, and up-market hamburgers, classy pizzas, delicious fish 'n chips, arancini balls plus, plus. The tasting is accompanied by a really interesting presentation.
COST: $75.00 - Return transport & gin tasting. (Lunch at your cost from the menu.)
Details at :
https://www.smore.com/8ympn-gin-at-historic-waikino-hotel
This tour can be done on a date of your choice if you have 8+ in your group. If you have 6 pax, w can advertise the day & add to yuor group.
TAKE A CHOSEN GROUP OF FRIENDS ON A SPECIAL DAY OUT!
Do you have friends that want to go to the Cambride Raceway for the Trots, the Zealong Vintage Tea Party supporting the Waikato/BOP Cancer Society? On a trip around gardens for the Tauranga Garden Festival? For a game of golf? To a show in Auckland? Or to a favourite venue for a special celebration?
Our 14-seater vehicle can take your group & make sure your en route requirements are met.
Cambridge - $650.00; Hamilton - $740.00; Auckland - $1110.00; Taupo - $850.00; Rotorua - $550.00; Paengaroa - $400.00
Other destinations can be travelled to - just send us your requirements & we'll send you a cost at no obligation. The cost includes a covered luggage trailer, if required.
back to top