Be quick to book the tour that's best for you! Email tgatastingtours@xtra.co.nz or call Lyn or Paul on +64 27522467 or +64 7 5441383.
CELEBRATIONS FOR FRIENDS & FAMILY
Let us supply transport and arrange venues for your family celebration your Hens' Party your business Social Club outing.
It's always enjoyable to celebrate together as a group in a relaxed & convivial atmosphere. We can ensure that your outing is tailored to your specific requirements relating to venue time constraints and budget.
Transport is door-to-door.
All of our current tours will be able to return home within 24 hours if there is a Lockdown.
Sunday Lunch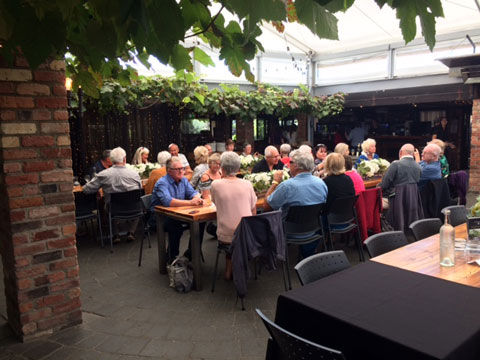 Come on our circuit of monthly Sunday Lunches to a range of venues or book a date that you require for a special occasion.
14 AUGUST- VINE EATERY, TUKAIRANGI GALLERY & L'ARTE
This top Taupo restaurant has Mediterranean & New Zealand-influenced menus. They also have an extensive tapas menu, designed to be shared, as well as offering a full a-la-carte menu for those wanting a more traditional NZ approach to dining.
"We offer fabulous Coffee by Allpress Espresso, and Harney & Son's Teas. Our full bar specializes in whisky, craft beer, and a huge wine selection reflecting over 25 years in hospitality."
We had been told that there was a gallery in Taupo, we shouldn't miss, so on our recent visit we tracked it down. The pottery was exquisite, so before travelling home we will take you to both Tukairangi Gallery & one of our old favourites L'Arte, which is on the same road.
Transport: $60.00pp. Lunch & beverages at your cost from the menu
DETAILS AT:
https://www.smore.com/15f2j-vine-eatery-taupo-14-august
11 SEPT - SUNDAY LUNCH -THE OLD MILL, TAIRUA
The Old Mill Cafe is located on the edge of the picturesque Tairua Harbour. Nestled at the base of Paku Hill, it's the perfect place for camaraderie, a delicious lunch & wine.
The Old Mill's quirky charm, combined with a modern decor, creates a fresh and welcoming atmosphere.
We will make a 30-minute stop at Whangamata, en route. The return trip will be via a different route, the Kopu-Hikuai Road.
COST: Transport - $55.00pp; Lunch - your choice off the menu or from the cabinet.
Details at:
https://www.smore.com/2tg3z-old-mill-cafe-tairua
OCTOBER 9 - THE TRADING POST FRENCH BISTRO PAENGAROA
We're so lucky to have French cuisine available right on our door-step!
Since 2020, The Trading Post has offered casual French & Mediterranean cuisine using fresh & well sourced products.
The venue prides itself on "show casing local products and creating memorable experiences".
COST: Transport - $40.00pp.
Lunch at your cost from the menu|
Details at:
https://www.smore.com/gjkay9-trading-post-french-bistro
Mid-Week Tours & Garden-Related Tours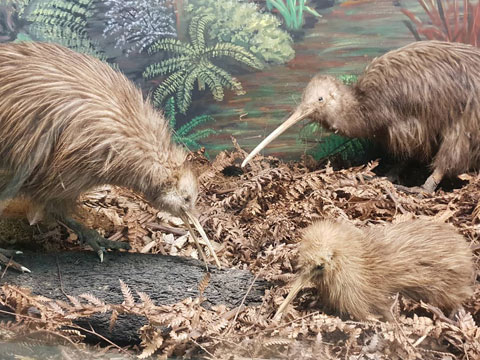 We travel monthly to areas our clients have requested or that we have chosen
Upcoming General Tours:
4 SEPTEMBER TULIP FESTIVAL EPSOM
"Eden Garden is excited to announce the Annual Tulip Festival is back on for 2022! Auckland's largest tulip display and a great day out for the whole family.
Over 10,000 flowering bulbs, 30 market stalls, live music and kids activities.
Plenty of adult and children entertainment to spend the day amongst the blooms."
After our garden visit, we will travel a short distance to Junk & Disorderly, the wonderful vintage store that has been operating for over 30 years.
$75.00pp. (Return transport & entry). Details at
https://www.smore.com/8hraf-2022-tulip-festival
20-23 SEPT -WONDERFUL WHANGAREI
This trip which will visit the new Hundertwasser Art Centre, Clapham's Clock Museum, The Whangarei Falls, Whangarei Quarry Gardens, Kiwi North Museum & Heritage Park & The Packard Motor Museum.
$1,267.00pp.; $1,020.00pp. Twin Share
Details at:
Hen's Parties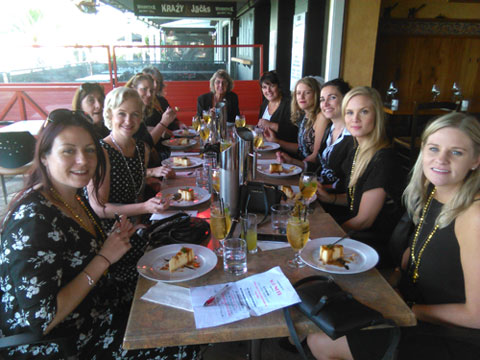 If you're thinking of having a Hens'Party, prior to your wedding contact us to plan a day of fun!
Winery Tours Tailored to Your Requests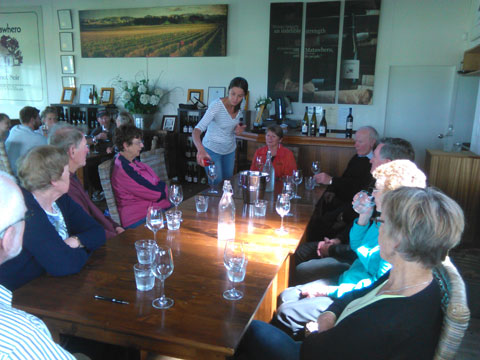 Travel to the Hawke's Bay for a weekend of wine appreciation. Taste the delights of Kumeu or Matakana. You choose the destination we'll suggest the venues for your consideration to ensure you have a great time!
GIFT VOUCHERS ARE AVAILABLE FOR ALL OF OUR TOURS
Give a gift voucher for a birthday or anniversary, a "thank you' to that special person.
GIBBS FARM PLUS! 25-26 NOVEMBER
We only have 1-2 seats (1 accommodation unit) left. Gibbs Farm makes itself available for a specified number of charity fund-raising events each year. The 2-day tour will visit the gannet colony at Muriwai, before travelling to Gibbs Farm, Makarau, an open-air sculpture park 47km North of Auckland. This venue has the largest collection of large-scale outdoor sculptures in NZ. We have permission to drive around the farm. On our second day you will have time at The Matakana Farmers' Market, before travelling on to Morris & James, which produces a wide range of beautiful hand-made pottery. We will then move on to the Sculptureum to view its 3 sculpture gardens & 6 galleries.
COST: $570.00pp.; ($490.000pp. Twin-share)
Includes door-to-door transport, accommodation, entry charges (Gibbs Farm, Sculptureum)
Details at:
https://www.smore.com/91vu3-gibbs-farm-and-matakana-tour
30 NOVEMBER MYSTERY CREEK FIELDAYS
Mystery Creek is the Southern Hemisphere's largest agricutural event & the ultimate for cutting-edge technology & innovation. A Summer Fieldays will be really appreciated by those who,every year, have sploshed around in their "gummies" in the mddle of Winter.
COST: Reurn transport - $40.00pp. Entry ticket to be bought at the gate or on line.
Details at:
https://www.smore.com/umetj/mystery-creek-fieldays
GOURMET GALLIVANTS - KATIKATI/WAIHI BEACH
A chance to visit quality food/ beverage producers on our door-step & to buy that "special" Christmas present. Come with us to Harbourside Macadamias, The Wine Portfolio, Mt Eliza Cheese, Flat White Restaurant, Chez Moi Chocolaterie.
Details at: https://www.smore.com/n68ua-gourmet-gallivants
This tour will be done monthly as from Spring, But can be done at any time if you have 10+ people ( depending on venue availability.
GOURMET GALLIVANTS TAURANGA/MOUNT MAUNGANUI TOUR
We have excellent fare right on or close to our door-step.
Come with us to Pepper & Me, Hemp Farm, Elspeth Artisan Bakery, O'Cider, have a talk about & a lunch incorporating edible flowers & taste things you have never tasted before at Vetro.
We aim to deliver you home from the tour happy & replete!
We will be redoing this tour monthly, as from Spring, but it can be done at any time (venue availability permitting) for groups of 10+
Details at:
https://www.smore.com/wcr31-gourmet-gallivants
14-16 OCTOBER HAWKES'BAY BOUTIQUE WINERY TOUR
(Please note change of date)
We have tasted so many outstanding wines from boutique wineries that we thought a visit to hear about their production & enjoy some tastings was a great idea! We'll pop in a few larger wineries we haven't taken you to before too. Abbey Estate, Alpha Domus, Te Mata Estate, Oak Estate, Askerne, Te Awanga, The Urban Winery, Brookfields & Alchemy are on the list,We're finalising the itinerary currently. Watch this space!
We have postponed our Martinborough, Marlborough, Hawkes' Bay winery tour until 2023 as many of our clients don't wish to do extended tours at te moment.
4-6 NOVEMBER - TARANAKI POWERCO & FRINGE GARDEN FESTIVals
Another trip up the garden path to this wonderful celebration of a wide range of garden types. Not to be missed. More details when the festival program with a list of gardens is made available.
back to top