CELEBRATIONS FOR FRIENDS & FAMILY
Let us supply transport and arrange venues for your family celebration your Hens' Party your business Social Club outing.
It's always enjoyable to celebrate together as a group in a relaxed & convivial atmosphere. We can ensure that your outing is tailored to your specific requirements relating to venue time constraints and budget.
Transport is door-to-door.
All of our current tours will be able to return home within 24 hours if there is a Lockdown.
Sunday Lunch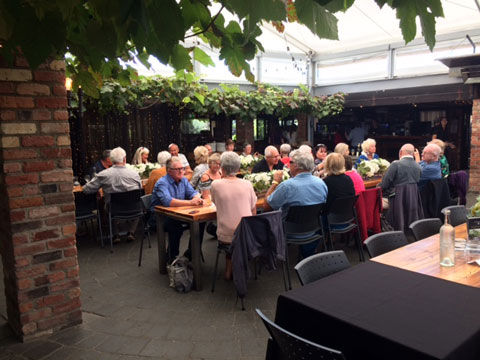 Come on our circuit of monthly Sunday Lunches to a range of venues or book a date that you require for a special occasion.
24 OCTOBER- SUNDAY LUNCH, REGENT BOUTIQUE HOTEL ROTORUA
Rotorua's most stylish boutique hotel. This venue has continued to garner rave reviews for its superb selection of contemporary NZ cuisine, elegant cocktails & sensational wine-list.
COST: $81.00pp. - Transport & 2-course lunch (Main & Dessert). Details at:
https://www.smore.com/tcn0y-regent-boutique-hotel-rotorua
21 NOVEMBER - PAVILION RESTAURANT, WAIRAKEI RESORT HOTEL TAUPO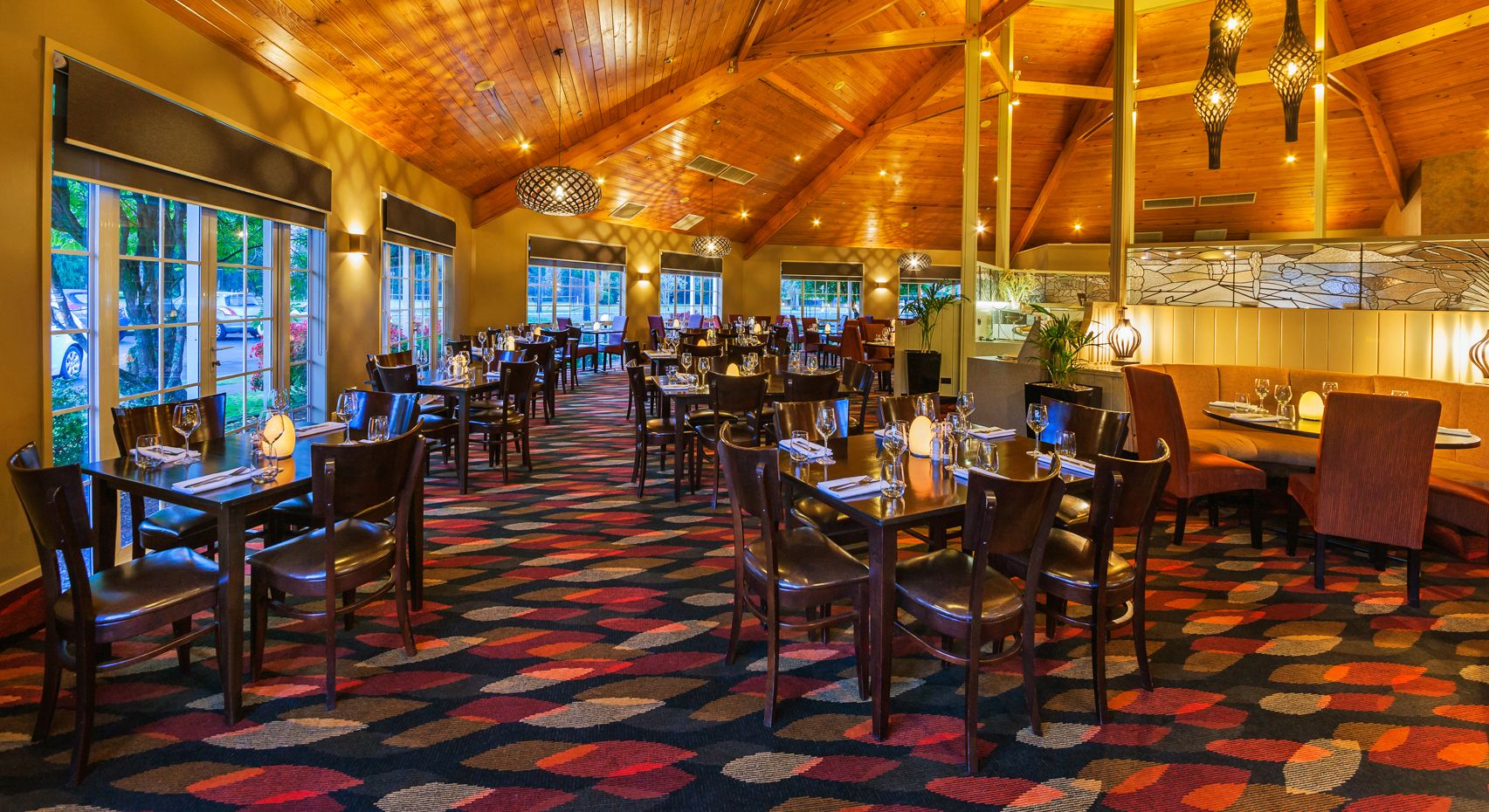 "With a wood ceiling and an open-plan layout, the Pavilion Restaurant provides a relaxed ambience for ... dining. The chefs view cooking as a challenge and deliver phenomenal New Zealand cuisine with locally sourced produce from the Taupo region and across the country. They deliver tantalizing dishes alongside popular seasonal buffets every weekend. You can pair dinner with New Zealand wines before treating yourself to tempting desserts using fruit grown in the rich soil of the central North Island." www.wairakei.co.nz
COST: Door-to-door transport - $45.00pp.
Lunch - at your cost from the menu. Please refer to:
https://www.smore.com/qfvj8-pavilion-restaurant-taupo
Mid-Week Tours & Garden-Related Tours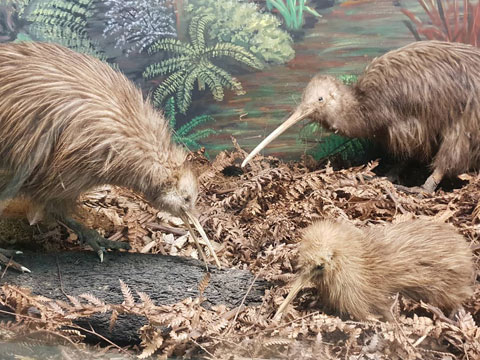 We travel monthly to areas our clients have requested or that we have chosen
Upcoming General Tours:
SUNDAY 3 OCTOBER - ANNUAL PIRONGIA CRAFT DAY cancelled
Please note the change of date. The Pirongia Craft Day is held in Pirongia's main street, Franklin Street, annually. it has been happening for over 40 years & is one of the biggest markets in NZ. Last year's fair was cancelled because of Covid, so they're bursting to the gunnels with with new ideas & attractions for this year.
Cost: $40.00pp. (Transport).
NB:This tour has been cancelled by the organisers because of Covid.
FRIDAY 12 NOVEMBER -WHITFORD GARDENS TOUR
Please note change of date.We'll make an early start from Tauranga, stopping at Ngatea for morning tea, before travelling on to Huntingwood Gardens. Lunch will be enjoyed at John Hill Estate Vineyard, before we move on to our next venue, Ayrlies Gardens. We'll then wend our way home.
COST: Door-to-door transport & garden entry costs -$94.00pp. Morning tea, lunch & afternoon tea are at your own cost. For details, please refer to:
https://www.smore.com/qvzpab-wonderful-whitford-gardens
This tour is now full.
OCTOBER 14 - THE TREE CHURCH, OHAUPO
Feeling frazzled? Escape to teh tranquility of The Tree Church, a living chapel made of trees, set in beautiful gardens. This trip will also dspend time at Ohaupo Antiques, before setting you loose for an hour in Te Awamutu.
COST: $70.00pp. (Includes transport, beverage & scone, entry fees.) Deatils at:
https://www.smore.com/d6emr-the-tree-church-ohaupo
NEW PLYMOUTH POWERCO & FRINGE GARDEN FESTIVALS, 29 OCTOBER - 2 NOVEMBER
We will be visiting a variety of gardens over our 5-day visit, as well as places of interest e.g the acclaimed Len Lye Gallery & the wonderful Tawhiti Museum (Hawera). The gardens we intend to visit are: Pukeiti, Mosen Garden,Regan House, Cairnhill Garden, Stanleigh Garden, Boxwood, Sanderson Garden, Openlands, Gravetye, King Edward Park, Tropical Treasures, Jabulani, Green hills & Hurworth Country Garden.
COST: $1620.00pp. (Twin share - $1310.00pp.) Includes door-to-door transport, accommodation ( 2 nights Pukekura Motor Lodge, 2 nights The Park Motel (Hawera), 4 breakfasts, 4 dinners, garden entry fees, Len Lye & Tawhiti.Details at:
https://www.smore.com/kjz1r-taranaki-garden-festivals-plus
4 NOV -TOYOTA THAMES & MATATOKI CHEESE
This plant refurbishes as many as 3,499 vehicles a year for Toyota's Signature class. The plant also fits aftermarket parts such as tow-bars & bull-bars to brand-new Toyota Hilux models, as well as other fit-out equipment.Our tour will start with tea/coffee & a biscuit & a talk about the history of Toyota. Then we will be out on the plant floor for a tour. After being dropped for an hour's break in the Thames CBD, we will travel on to Matatoki Cheese for a tasting, before wending our way home.
COST: $60.00pp. (Factory, transport, cheese tasting)
Details at:
https://www.smore.com/1m568-toyota-thames-matatoki-cheese
Hen's Parties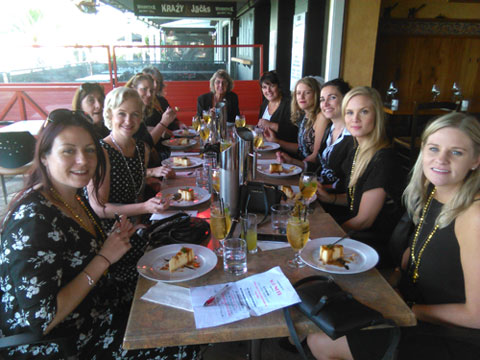 If you're thinking of having a Hens'Party, prior to your wedding contact us to plan a day of fun!
Winery Tours Tailored to Your Requests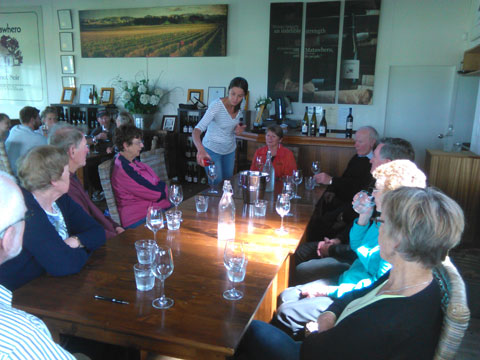 Travel to the Hawke's Bay for a weekend of wine appreciation. Taste the delights of Kumeu or Matakana. You choose the destination we'll suggest the venues for your consideration to ensure you have a great time!
GIFT VOUCHERS ARE AVAILABLE FOR ALL OF OUR TOURS
Give a gift voucher for a birthday or anniversary, a "thank you' to that special person.
25 NOVEMBER - ADRIAN WORSLEY HISTORIC CREATIONS & TE AROHA DISTRICT MUSEUM
Its rare on the TripAdvisor review website, to find a venue which has pages of accolades, never dropping below 4 1/2 stars & 90% of the time attaining 5-star status, but Adrian Worsley Historic Creations does.
Adrian makes unique sculptures from recycled, reused & reclaimed materials & scrap metal. In his gallery, you can touch, explore, wander the boardwalks through the workshop & soak in the sheer brilliance of the man.
Following our visit to the gallery, you can visit the Te Aroha Domain with its many interesting features, including the District Museum.
COST: $50.00pp. (Includes transport & entry to gallery & museum). Details at:
https://www.smore.com/9g7sj-te-aroha-treasures

GIBBS FARM & MATAKANA TOUR DATE TBC)
Gibbs Farm makes itself available for a specified number of charity fund-raising events each year. We went to such an eveny with a group in March, this year. The charity thought they woud be given another date for a fundraiser in September, but have now been told they will not be given another date this year, but be given a date for early 2022. At that stage we will contact those who have shown interest to see if they still wish to go. The 2-day tour will visit the gannet colony at Muriwai, before travelling to Gibbs farm, Makarau, an open-air sculpture park 47km North of Auckland. This venue has the largest collection of large-scale outdoor sculptures in NZ. We have permission to drive around the farm. On our second day you will have time at The Matakana Farmers' Market, before travelling on to Morris & James, which produces a wide range of beautiful hand-made pottery. We will then move on to the Sculptureum to view its 3 sculpture gardens & 6 galleries.
4 DECEMBER -MOONDANCE MANOR GARDENS & CAMBRIDGE FARMERS' MARKET
We plan to arrive in Cambridge at approximately 9.30, for you to have time to sample yummy delights at The farmers' Market &/or visit the local shops. We'll depart at mid-day for Moondance Manor for a garden tour of this picturesque venue.
COST: $52.00pp -Transport & venue charge.
Details at:
https://www.smore.com/720n5-moondance-manor-gardens
14 DECEMBER - ARKANDA LIVING & INTERIORS, GORDONTON & THE BASE!Please note change of date. Wayne Good will give us a talk about himself & prepare us a morning tea. You will be able to view (& to purchase it you wish) something special from the Living Interiors Barn. Wayne will also give us a tour through his dear little cottage.
We know his talk will be wonderful, as the reason we are doing this tour is that Wayne gave a talk to a Hamilton retirement village where our sister-in-law lives & she phoned to say how wonderful & interesting he is. (Thank you , Peg).
Raconteur, international voyager, interior designer par excellence, gourmet - Wayne is someone you won't want to miss!
Following our visit to Aranda, we will pop across to The Base, Te Rapa, for some early Christmas shopping.
COST: Transport & Arkanda charges: $60.00pp.
Details at: https://www.smore.com/wec4j-arkanda-gordonton
FEBRUARY 10-16, 2022- MARTINBOROUGH, WAIRARAPA, NAPIER WINERY TOUR
This is an exciting tour, giving you the chance to visit highly-awarded wineries, many of which you often read in top reviews, but don't get a chance to visit as an an individual. Come with us on another convivial sortie to treat your palate & increase your wine knowledge.
Details at:
https://www.smore.com/2ntr9-top-wineries-tour
back to top