With the recent outbreaks of the Delta Variant, vaccinations seem to be the best safeguard to ensure the health and safety of all. All our driver/guides are fully vaccinated. All travellers joining us must be fully vaccinated and provide a copy of the Ministry of Health Vaccine Record Card with proof of your full Covid-19 vaccinations. It is important that the date of vaccination of your final dose is at least 14 days before your tour departure date. If you have any queries or are unable to be vaccinated for medical reasons please call Lyn or Paul on 027522467.
CELEBRATIONS FOR FRIENDS & FAMILY
Let us supply transport and arrange venues for your family celebration your Hens' Party your business Social Club outing.
It's always enjoyable to celebrate together as a group in a relaxed & convivial atmosphere. We can ensure that your outing is tailored to your specific requirements relating to venue time constraints and budget.
Transport is door-to-door.
All of our current tours will be able to return home within 24 hours if there is a Lockdown.
Sunday Lunch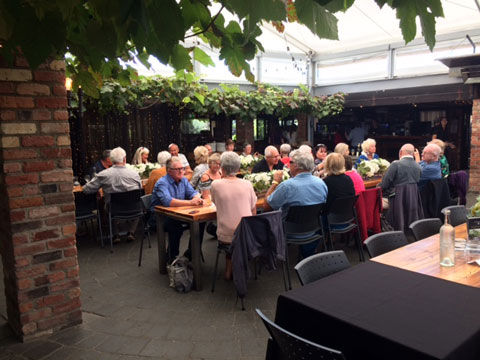 Come on our circuit of monthly Sunday Lunches to a range of venues or book a date that you require for a special occasion.
DEC 12 - ROQUETTE RESTAURANT WHAKATANE
This will be our last Sunday Lunch for the year.
We always enjoy travelling to Whakatane; the views en route are some of the most scenic in NZ.
Roquette is situated over the road from the beach & is close enough to town for you to venture to the shops or enjoy a walk along the beach front.
We have chosen a set menu of two courses & were pleased to have several options offered. We decided to not have our usual "Christmassy" lunch as many get a little over- turkeyed/hammed/Christmas pudded over December.
For those that wish, 1 Stella beer will be provided free of charge by the restaurant, on arrival, as part of a Lion sponsorship the restaurant has.
Cost ( Door-to-door-transport & 2 -course lunch): $94.00pp.
Details at: https://www.smore.com/k70xw-roquette-restaurant-whakatane
Mid-Week Tours & Garden-Related Tours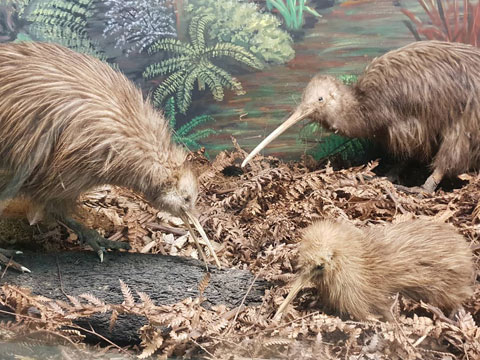 We travel monthly to areas our clients have requested or that we have chosen
Upcoming General Tours:
4 DECEMBER -MOONDANCE MANOR GARDENS & CAMBRIDGE FARMERS' MARKET
We plan to arrive in Cambridge at approximately 9.30, for you to have time to sample yummy delights at The farmers' Market &/or visit the local shops. We'll depart at mid-day for Moondance Manor for a garden tour of this picturesque venue.
COST: $52.00pp -Transport & venue charge.
Details at:
https://www.smore.com/720n5-moondance-manor-gardens
DECEMBER 9: GOURMET GALLIVANTS - KATIKATI/WAIHI BEACH
A chance to visit quality food/ beverage producers on our door-step & to buy that "special" Christmas present. Come with us to Harbourside Macadamias, The Wine Portfolio, Mt Eliza Cheese, Flat White Restaurant, Chez Moi Chocolaterie.
Details at: https://www.smore.com/n68ua-gourmet-gallivants
14 DECEMBER - ARKANDA LIVING & INTERIORS, GORDONTON & THE BASE!Please note change of date. Wayne Good will give us a talk about himself & prepare us a morning tea. You will be able to view (& to purchase it you wish) something special from the Living Interiors Barn. Wayne will also give us a tour through his dear little cottage.
We know his talk will be wonderful, as the reason we are doing this tour is that Wayne gave a talk to a Hamilton retirement village where our sister-in-law lives & she phoned to say how wonderful & interesting he is. (Thank you , Peg).
Raconteur, international voyager, interior designer par excellence, gourmet - Wayne is someone you won't want to miss!
Following our visit to Aranda, we will pop across to The Base, Te Rapa, for some early Christmas shopping. For those not wanting to go to The Base, we will head to Hamilton Lake for relaxation/walking/reading? Bring a picnic.
COST: Transport & Arkanda charges: $60.00pp.
Details at: https://www.smore.com/wec4j-arkanda-gordonton
12 JANUARY GOURMET GALLIVANTS TAURANGA/MOUNT MAUNGANUI TOUR
We have escellent fare right on or close to our door-step.
Come with us to Pepper & Me, Hemp Farm, Elspeth Artisan Bakery, O'Cider, have a talk about & a lunch incorporating edible flowers & taste things you have never tasted before at Vetro.
We aim to deliver you home from the tour happy & replete! Details at:
https://www.smore.com/wcr31-gourmet-gallivants
20 JANUARY - MICHELANGELO - A DIFFERENT VIEW
"Until recently, over four million people visited the Sistine Chapel in Rome every year to admire the beautiful ceiling frescoes by Michelangelo in the early 1500s.
With sightseeing holidays to Europe unlikely for New Zealanders anytime soon, the promoters of Michelangelo — A Different View today announce they're bringing Rome to Auckland this January.
Under license from the Vatican Museums and brought to New Zealand by The Stetson Group, the same promoter who presented the hugely successful The Art of Banksy Exhibition three years ago, this significant exhibition will be hosted at the Aotea Centre, Auckland.... January 2022.www.scoop.co.nz
COST: $99.00pp. if paid by 24 December; $105.00pp.if paid after Christmas Day. Covers transport to Aotea Centre & return trip, plus entry. Details at:
https://www.smore.com/328aj-michelangelo-a-different-view
Hen's Parties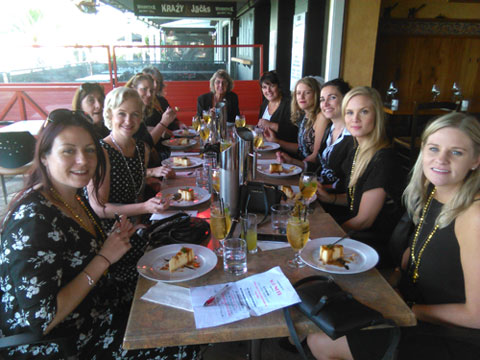 If you're thinking of having a Hens'Party, prior to your wedding contact us to plan a day of fun!
Winery Tours Tailored to Your Requests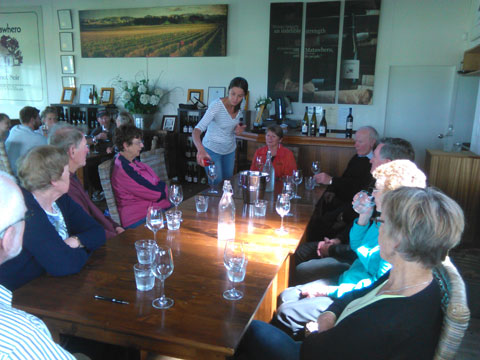 Travel to the Hawke's Bay for a weekend of wine appreciation. Taste the delights of Kumeu or Matakana. You choose the destination we'll suggest the venues for your consideration to ensure you have a great time!
GIFT VOUCHERS ARE AVAILABLE FOR ALL OF OUR TOURS
Give a gift voucher for a birthday or anniversary, a "thank you' to that special person.
GIBBS FARM & MATAKANA TOUR DATE TBC)
Gibbs Farm makes itself available for a specified number of charity fund-raising events each year. We went to such an eveny with a group in March, this year. The charity thought they woud be given another date for a fundraiser in September, but have now been told they will not be given another date this year, but be given a date for early 2022. At that stage we will contact those who have shown interest to see if they still wish to go. The 2-day tour will visit the gannet colony at Muriwai, before travelling to Gibbs farm, Makarau, an open-air sculpture park 47km North of Auckland. This venue has the largest collection of large-scale outdoor sculptures in NZ. We have permission to drive around the farm. On our second day you will have time at The Matakana Farmers' Market, before travelling on to Morris & James, which produces a wide range of beautiful hand-made pottery. We will then move on to the Sculptureum to view its 3 sculpture gardens & 6 galleries.
WHITFORD GARDENS TOUR - DATE TBC
This tour has been postponed to 2022 at a date to be confirmed.
We'll make an early start from Tauranga, stopping at Ngatea for morning tea, before travelling on to Huntingwood Gardens. Lunch will be enjoyed at John Hill Estate Vineyard, before we move on to our next venue, Ayrlies Gardens. We'll then wend our way home.
COST: Door-to-door transport & garden entry costs -$94.00pp. Morning tea, lunch & afternoon tea are at your own cost.
TOYOTA THAMES & MATATOKI CHEESE
Because of Covid restrictions, this tour has been postponed from November 2021 to 2022 at a date to be confirmed
This plant refurbishes as many as 3,499 vehicles a year for Toyota's Signature class. The plant also fits aftermarket parts such as tow-bars & bull-bars to brand-new Toyota Hilux models, as well as other fit-out equipment.Our tour will start with tea/coffee & a biscuit & a talk about the history of Toyota. Then we will be out on the plant floor for a tour. After being dropped for an hour's break in the Thames CBD, we will travel on to Matatoki Cheese for a tasting, before wending our way home.
COST: $60.00pp. (Factory, transport, cheese tasting)
Details at:
https://www.smore.com/1m568-toyota-thames-matatoki-cheese
FEBRUARY 10-16, 2022- MARTINBOROUGH, WAIRARAPA, NAPIER WINERY TOUR
Escape from being confined & bored! Join us for another enjoyable winery experience - a genuine winery tour, with a company that specialises in both pleasing your palate & introducing you to different wine styles.
We'll fly you to Wellington before visiting award-winning wineries including top wineries that usually don't offer tastings.
Whether it's a tasting of premium wines with the winemaker, Jenny Dobson, at Squawking Magpie, Chardonnay at the Chablis end of the spectrum at Hamden Estate, top wines at Radburnd, treats for the Chardonnista with Tony Bish, a tour & tasting at Butterworth Estate plus other top drops, ready your palate & start the anticipation of beautiful flavours.
Details available at https://www.smore.com/2ntr9-top-wineries-tour
FEBRUARY 24 - THE TREE CHURCH, OHAUPO
Feeling frazzled? Escape to teh tranquility of The Tree Church, a living chapel made of trees, set in beautiful gardens. This trip will also dspend time at Ohaupo Antiques, before setting you loose for an hour in Te Awamutu.
COST: $70.00pp. (Includes transport, beverage & scone, entry fees.) Deatils at:
https://www.smore.com/d6emr-the-tree-church-ohaupo
back to top