CELEBRATIONS FOR FRIENDS & FAMILY
Let us supply transport and arrange venues for your family celebration your Hens' Party your business Social Club outing.
It's always enjoyable to celebrate together as a group in a relaxed & convivial atmosphere. We can ensure that your outing is tailored to your specific requirements relating to venue time constraints and budget.
Transport is door-to-door.
Sunday Lunch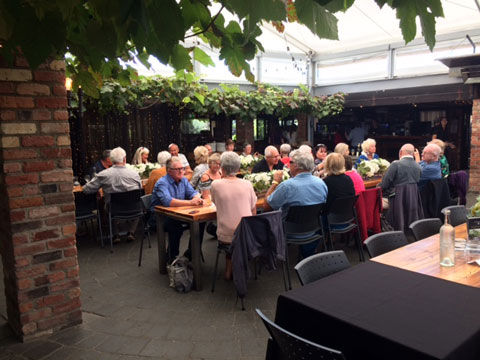 Come on our circuit of monthly Sunday Lunches to a range of venues or book a date that you require for a special occasion.
JULY 18, SUNDAY LUNCH, GRAND MERCURE, PUKA PARK, PAUANUI
We will travel up via Whangamata & come back via the Kopu-Hikuai Road.
COST: Transport- $45.00pp.; Lunch - at your cost from the menu. For details, please refer to:
https://www.smore.com/qfrdk-grand-mercure-puka-park-pauanui
AUGUST 22 - PAVILION RESTAURANT, WAIRAKEI RESORT HOTEL TAUPO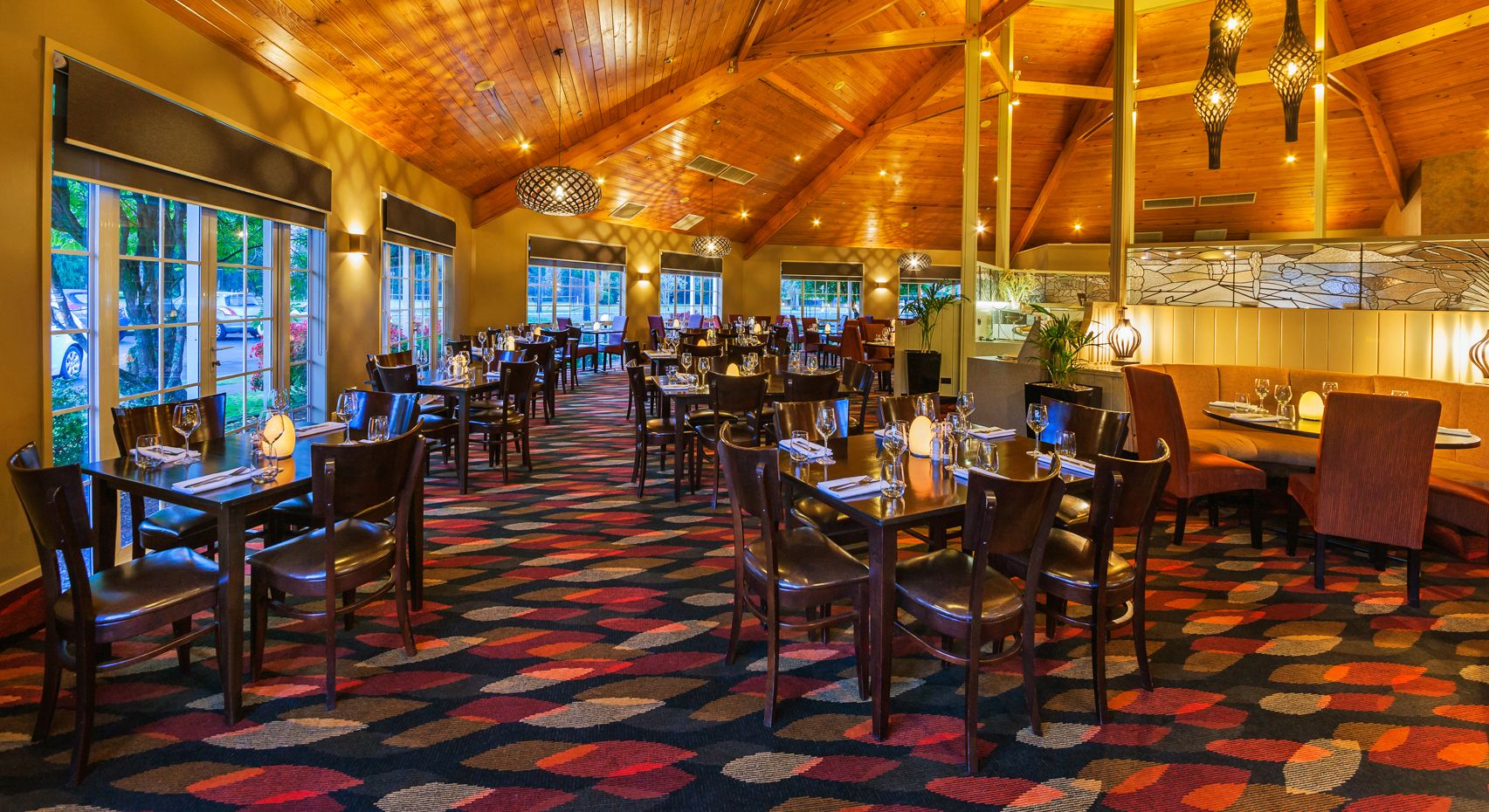 "With a wood ceiling and an open-plan layout, the Pavilion Restaurant provides a relaxed ambience for ... dining. The chefs view cooking as a challenge and deliver phenomenal New Zealand cuisine with locally sourced produce from the Taupo region and across the country. They deliver tantalizing dishes alongside popular seasonal buffets every weekend. You can pair dinner with New Zealand wines before treating yourself to tempting desserts using fruit grown in the rich soil of the central North Island." www.wairakei.co.nz
COST: Door-to-door transport - $45.00pp.
Lunch - at your cost from the menu. Please refer to:
https://www.smore.com/qfvj8-pavilion-restaurant-taupo
19 SEPTEMBER - SUNDAY LUNCH, THE OLDE CREAMERY, OHAUPO
Escape from the city & enjoy this peaceful. historic, rural venue. The Olde Creamery Cafe is set amongst mature English trees & tranquil gardens. This will be our fourth visit to this venue for a Sunday Lunch trip.
COST: Transport - $40.00pp.; Lunch - Your choice from the menu. Details at:
https://www.smore.com/wn8fj-lunch-at-the-olde-creamery
24 OCTOBER- SUNDAY LUNCH, REGENT BOUTIQUE HOTEL ROTORUA
Rotorua's most stylish boutique hotel. This venue has continued to garner rave reviews for its superb selection of contemporary NZ cuisine, elegant cocktails & sensational wine-list.
COST: $81.00pp. - Transport & 2-course lunch (Main & Dessert). Details at:
https://www.smore.com/tcn0y-regent-boutique-hotel-rotorua
Hen's Parties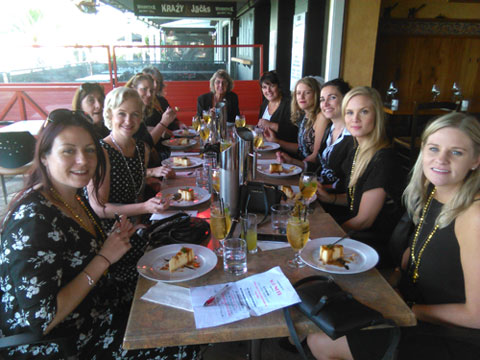 If you're thinking of having a Hens'Party, prior to your wedding contact us to plan a day of fun!
Winery Tours Tailored to Your Requests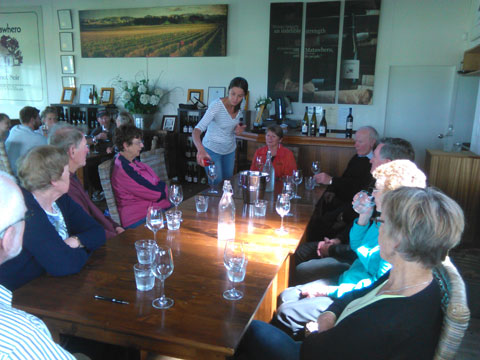 Travel to the Hawke's Bay for a weekend of wine appreciation. Taste the delights of Kumeu or Matakana. You choose the destination we'll suggest the venues for your consideration to ensure you have a great time!
GIFT VOUCHERS ARE AVAILABLE FOR ALL OF OUR TOURS
Give a gift voucher for a birthday or anniversary, a "thank you' to that special person.
KUMEU WINERY TOUR FRIDAY 8 - SATURDAY 10 OCTOBER
Anither pilgrimage to the stunning wineries of Kumeu - - -- --Kumeu River, Babich, Westbook, Coopers Creek. Lunches & tastings at The Hunting Lodge, Soljans & Villa Maria.
We'll have a tasting of Puriri Hills wines at Great Little Vineyards which specialises in preseting boutique wineries. (Puriri Hills was nemd by The Real Review as winery of the Year for 2020.)
COST: $1266.00pp ($1030.00pp. Twin Share.) - Covers transport,, venue chrges, tastings, lunches, accommodation, breakfasts. Details at:
https://www.smore.com/j5md6-kumeu-winery-tour-8-10-november

OCTOBER 14 - THE TREE CHURCH, OHAUPO
Feeling frazzled? Escape to teh tranquility of The Tree Church, a living chapel made of trees, set in beautiful gardens. This trip will also dspend time at Ohaupo Antiques, before setting you loose for an hour in Te Awamutu.
COST: $70.00pp. (Includes transport, beverage & scone, entry fees.) Deatils at:
https://www.smore.com/d6emr-the-tree-church-ohaupo
NEW PLYMOUTH POWERCO & FRINGE GARDEN FESTIVALS, 29 OCTOBER - 2 NOVEMBER
We will be visiting a variety of gardens over our 5-day visit, as well as places of interest e.g the acclaimed Len Lye Gallery & the wonderful Tawhiti Museum (Hawera). The gardens we intend to visit are: Pukeiti, Mosen Garden,Regan House, Cairnhill Garden, Stanleigh Garden, Boxwood, Sanderson Garden, Openlands, Gravetye, King Edward Park, Tropical Treasures, Jabulani, Green hills & Hurworth Country Garden.
COST: $1620.00pp. (Twin share - $1310.00pp.) Includes door-to-door transport, accommodation ( 2 nights Pukekura Motor Lodge, 2 nights The Park Motel (Hawera), 4 breakfasts, 4 dinners, garden entry fees, Len Lye & Tawhiti.Details at:
https://www.smore.com/kjz1r-taranaki-garden-festivals-plus
4 NOV -TOYOTA THAMES & MATATOKI CHEESE
This plant refurbishes as many as 3,499 vehicles a year for Toyota's Signature class. The plant also fits aftermarket parts such as tow-bars & bull-bars to brand-new Toyota Hilux models, as well as other fit-out equipment.Our tour will start with tea/coffee & a biscuit & a talk about the history of Toyota. Then we will be out on the plant floor for a tour. After being dropped for an hour's break in the Thames CBD, we will travel on to Matatoki Cheese for a tasting, before wending our way home.
COST: $60.00pp. (Factory, transport, cheese tasting)
Details at:
https://www.smore.com/1m568-toyota-thames-matatoki-cheese
Mid-Week Tours & Garden-Related Tours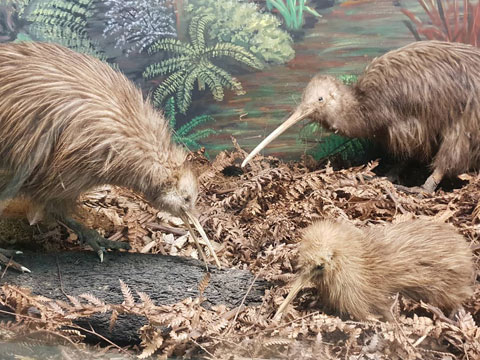 We travel monthly to areas our clients have requested or that we have chosen
Upcoming General Tours:
28 -JULY - THE CLASSICS MUSEUM HAMILTON
Come to look at the cars of yesteryear, which are sure to spur a little nostalgia. The Classic Car Museum has not only a collection of 200 rare & vintage cars on display, but also houses the biggest collection of original car advertising signs in the world, as well as vintage petrol pumps, bonnet emblems & a collecton of micro-cars.
If you wish, you can lunch at the Jukebox Diner, on site.
COST: $60.00pp. (Seniors - $52.00pp.) Includes return transport & museum entry. (Does not include lunch cost.)
For details, please refer to:
https://www.smore.com/tdyn4-classics-museum-hamilton
.
5 AUGUST - THE AVANTIDROME, CAMBRIDGE
Some clients wanted to come on last time's trip to this venue, but the date didn't suit, so we're doing it again.
Come with us to The Avantidrome, one of Waikato's newest sports & leisure facilities, located near to Cambridge in the heart of Waipa. This world-class facility is centred around the purpose-built 250m wooden cycling velodrome & is host to a range of other high-performance sport & community facilities. We'll be taken on a guided tour of The Avantidrome, including an exclusive behind-the -scenes look at NZ's performancd set-up.
You can have lunch in the Bikery cafe, if you wish (at your own cost), before we head into Cambridge for a bit of retail therapy.
COST: Transport, Avantidrome entry & tour - $50.00pp.
Details at:
https://www.smore.com/a1z6p-the-avantidrome-cambridge
26 AUGUST - ADRIAN WORSLEY HISTORIC CREATIONS & TE AROHA DISTRICT MUSEUM
Its rare on the TripAdvisor review website, to find a venue which has pages of accolades, never dropping below 4 1/2 stars & 90% of the time attaining 5-star status, but Adrian Worsley Historic Creations does.
Adrian makes unique sculptures from recycled, reused & reclaimed materials & scrap metal. In his gallery, you can touch, explore, wander the boardwalks through the workshop & soak in the sheer brilliance of the man.
Following our visit to the gallery, you can visit the Te Aroha Domain with its many interesting features, including the District Museum.
COST: $50.00pp. (Includes transport & entry to gallery & museum). Details at:
https://www.smore.com/9g7sj-te-aroha-treasures

GIBBS FARM & MATAKANA TOUR (SEPTEMBER DATE TBC)
This will be our second time doing this tour. The 2-day tour will visit the gannet colony at Muriwai, before travelling to Gibbs farm, Makarau, an open-air sculpture park 47km North of Auckland. This venue has the largest collection of large-scale outdoor sculptures in NZ. We have permission to drive around the farm. On our second day you will have time at The Matakana Farmers'Market, before travelling on to Morris & James, which produces a wide range of beautiful hand-made pottery. We will then move on to the Sculptureum to view its 3 sculpture gardens & 6 galleries, beore indulging ourselves at Chocolate Brown Chocolaterie, Warkworth.
FRIDAY 17 SEPTEMBER -WHITFORD GARDENS TOUR
We'll make an early start from Tauranga, stopping at Ngatea for morning tea, before travelling on to Huntingwood Gardens. Lunch will be enjoyed at John Hill Estate Vineyard, before we move on to our next venue, Ayrlies Gardens. We'll then wend our way home.
COST: Door-to-door transport & garden entry costs -$94.00pp. Morning tea, lunch & afternoon tea are at your own cost. For details, please refer to:
https://www.smore.com/qvzpab-wonderful-whitford-gardens
SUNDAY 3 OCTOBER - ANNUAL PIRONGIA CRAFT DAY
Please note the change of date. The Pirongia Craft Day is held in Pirongia's main street, Franklin Street, annually. it has been happening for over 40 years & is one of the biggest markets in NZ. Last year's fair was cancelled because of Covid, so they're bursting to the gunnels with with new ideas & attractions for this year.
Cost: $40.00pp. (Door-to-door transport
back to top